Our professional Training Center Director ensures you get the course you need!
Our courses are designed for workplace safety training. To ensure quality, these courses are delivered through the American Heart Association (AHA) national training network. Our training site instructors follow high operational standards, resulting in consistent training for all your employees, even across multiple locations.

To meet the demands of busy schedules and a diverse workforce, we offer flexible course formats:
Engaging and interactive classroom settings
Individual and group training as needed
All instructors are licensed and insured
First, second, and third shift training is available
New Spanish Heartsaver® classroom courses
This Training Includes the following courses:
Life-Saving Training. Simplified.
The American Heart Association (AHA) and the Occupational Safety and Health Administration (OSHA) work together to raise awareness about workplace safety and health to prevent injuries, illnesses, and fatalities in the workplace.


*Go Life Savers, LLC  provides American Heart Association (AHA) courses led by certified instructors with over 40 years of high quality teaching experience.
Quality, Consistency, and Convenience
When it comes to life-or-death issues like emergency cardiovascular care, CPR, and first aid, only the very best training will do. That is why thousands of people, firms, and organizations rely on resources from Go Life Savers, LLC a CPR AED First Aid Training Company.
When it comes to satisfying customers, only the highest quality service will do. Go Life Savers' commitment to superior service – including our expert staff and convenient scheduling, – has made us the training provider of choice!
For greater liability protection under federal, state and local "Good Samaritan" laws, it is highly recommended that organizations properly train an appropriate number of employees on CPR techniques and the use of an AED. These lifesaving measures have been proven time and again.
Training Benefits
Organizations which receive First Aid CPR AED training from a Go Life Savers, LLC certified training provider receive many benefits, such as:
All courses are certified through the Emergency Care & Safety Institute, American Heart Association, American Red Cross, American Safety & Health Institute, and/or the American Academy of Pediatrics
Our certifications are valid for a full 2-year period and meets/exceeds OSHA requirements
Participants receive video instruction and "hands-on" training. Participants will receive their certification card "eCard" upon successful completion of the course (same day of the course).
No previous training is needed – the class is designed for anyone with limited or no medical training who needs a course completion card in first aid, CPR and AED to meet job, regulatory, or other requirements
Why choose Go Life Savers?
Go Life Savers, LLC utilizes 1:1, 2:1, and 3:1 student/manikin ratios for maximum hands-on practice eliminating nonproductive standing around time. Our goal is to deliver high-quality, cost effective training at your convenience and empower you with the ability to prevent an emergency from becoming a tragedy.
Mobile Training at your location with 24/7 flexible scheduling
All instructors are licensed and insured
Day, Evening, Weekday, and Weekend Classes
American Heart Association, American Red Cross, American Safety & Health Institute, and Emergency Care & Safety Institute Certified Professional Instructors
State of the art training equipment with 1:1, 2:1, and 3:1 student/manikin ratios
Hands-on training for choking (Heimlich Maneuver now called Abdominal Thrusts)
Hands-on AED training
Participants will receive their certification card "eCard" upon successful completion of the course (same day of the course)
Online Training Options with skills session are available
OSHA Compliance Programs
Defibrillator Sales & Service
Group Discount Rates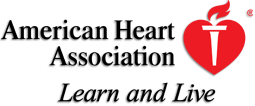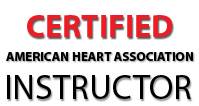 Traditional classroom courses for the workplace are:
First Aid CPR AED (Heartsaver® course)
CPR AED (Heartsaver® course)
Healthcare Provider for Medical Staff (BLS Provider)
Automated External Defibrillator (AED) Sales & Service
First Aid (Heartsaver® course)
Pediatric First Aid CPR AED (Heartsaver® course)
Bloodborne/Airborne Pathogens (Heartsaver® course)
Oxygen Administration
Babysitters Course (BLAST!) is now available (Heartsaver® course)